COBIAS!!!
posted by Captain Dean for June 2013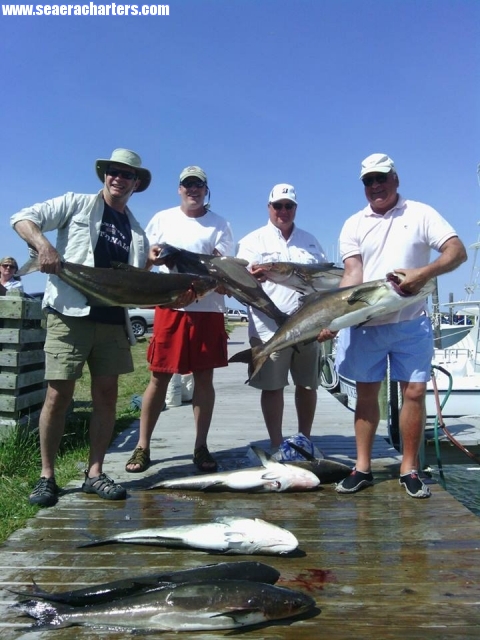 Click on images below to enlarge


This past week we have had some awesome cobia fishing...had 3 citations for cobia on Friday, May 31st...a 58#, a 66# and the biggest one weighed in at 81#! Give me a call if interested in booking for a charter. Looking forward to another great fishing season on the Sea Era. I am in the process of having new tee shirts printed up....I'll keep you posted on these. thanks, Capt. Dean also, I now have a facebook page..it's Sea Era Charters.