The Stripers are here!
posted by Captain Dean for Wednesday Dec. 22, 2010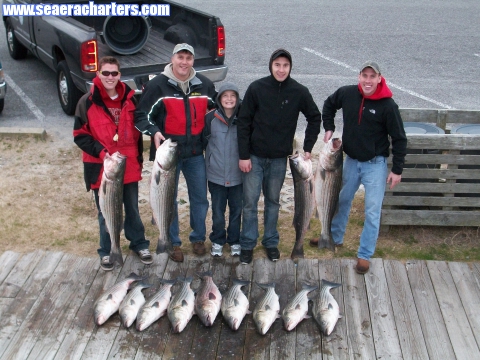 Click on images below to enlarge


Yes, the stripers are here! They were north and south of the inlet and within one to 2 miles off of the beach. We ended up catching 13 big stripers on a half day near shore fishing trip. It looks like they will be around for a while. Give me a call if interested in chartering the Sea Era for a striper trip. Wishing everyone a Merry Christmas and a very Happy New Year to come! Thanks, Capt. Dean ps. One photo is of my grandson's first deer of the season.